Kitchen Remodeling
Locally Serving Birmingham, Pinson, Clay, and Centerpoint, Alabama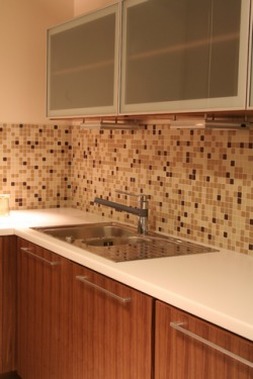 The decision to remodel your kitchen is an important one. Kitchens are a home's heart and should reflect your personality. Cabinet and pantry placement, counter top surface area, lighting and overall functionality of the new design must be well thought-out. We can help create the design you want. Better Built Craftsman is the remodeling contractor that works with you from start to finish.
Kitchens play a central role in a home's dynamics. We can help turn a cluttered kitchen into one with a more open plan. We can create more cabinet and storage space. Install new counter tops and island style surfaces. We can design fresh looking tile back splashes. When you decide to get serious about remodeling your kitchen and have a general idea of the look you want to create, give us a call. Better Built Craftsman has the knowledge and experience necessary to complete your project.
From cabinet re-finishing to sheetrock & painting to installing ceramic, laminate & hardwood flooring, we can help make your kitchen shine. Our goal is to build a kitchen that best fits both yours and your homes needs. Things like floor space, counter top surface area, and lighting effects will all be options considered and created based on functionality and individual needs.
---
Birmingham Kitchen Remodeling Services Offered

Complete Kitchen Remodeling & Updating
Base & Wall Mounted Cabinets
Pantries & Storage
Granite Countertops
Tile & Stone Backsplashes
Instant Water Heaters
Appliance Installations
Hardwood Flooring Installed