Basement Finishing, Kitchen & Bathroom Remodeling
Better Built Craftsman, Birmingham's first choice as home remodeling contractor.
From kitchen and bathroom remodeling to renovating your whole house, we can build it. As your remodeling contractor, we can install hardwood and laminate floor coverings, create wonderful ceramic tile backsplashes and build custom living spaces. Whatever your vision entails, f
rom start to finish, we can complete your remodeling project on time and within budget. Our crew does basement finishing, painting, deck building, counter tops and custom cabinets. We install doors and install replacement windows.
Quality Craftsmanship. Affordable Pricing!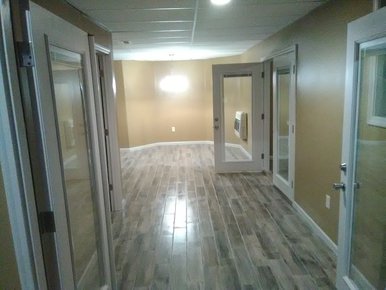 Basement Finishing - After
From the final touch-up painting all the way back to design and planning, we work with home owners closely to ensure that your remodeling project is completed on time, under budget, and just the way you dream has envisioned it. From small bathroom remodeling to completely redesigned kitchens and living areas, we're your team. Better Built Craftsman can easily finish your basement, perfectly install that new hardwood flooring, as well as professionally manage your complete remodel project. We remodel bathrooms, kitchens, and whole homes for a living, so, our dedication and ability are vital.
Your satisfaction is our success.
---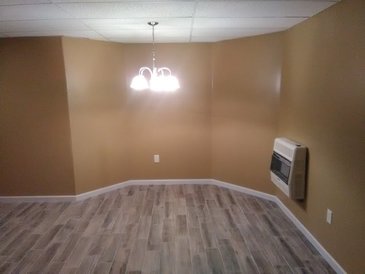 Handyman repair projects typically involve fascia and soffit replacement. We also install lighting and plumbing fixtures, finish sheetrock damage and paint matching. We offer punch list services and make ready dwellings. Small bathroom updates, and appliance installs are well within our ability. Our handyman rates are competitive and our service is outstanding in customer reporting. Better Built Craftsman handles projects ranging from small home repairs to complete house remodels. Painting, kitchen and bath remodeling, laminate and hardwood flooring, ceramic tile and stone, custom countertops and crown moulding are just a few of the specialties we are able to provide. When you need a handyman in Birmingham, call us.
---
Results Matter. Which Is Why We Concentrate On What We Do Best!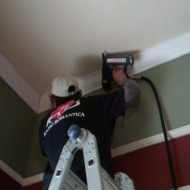 Trim Moulding & Crown
Your home is an investment, it's also your sanctuary. Better Built Craftsman is a licensed & insured contractor who thrives on bringing our strong work ethic and quality workmanship to your job and our attention to the work we do for you demonstrates that pride.
We work hard to get your remodeling project done right with the look you want at a fair price, because we know that if we do the best work possible, you'll call us back.
---
Services Available
Kitchen & Bathroom Remodeling
Shower Pans
Interior Painting
Hardwood Flooring
Appliance Installations

Trim Carpentry
Handyman Home Repairs
Doors & Windows
Ceramic Tile


Basement Finishing


Laminate & Vinyl Plank Flooring
Custom Built Closet Systems
Pet Door Installations
Deck Enclosures


And More!
(205) 441-2529

Serving Birmingham, Alabama
Pinson, Clay, and Centerpoint